The Hands On Teacher is having a pretty sweet giveaway! Just thought I'd share!!! Here's her link:
I just came across another giveaway!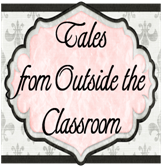 I've also decided to have my FIRST giveaway!!! I am giving away my Boxes Border 20 Pack (my number one seller on Teachers Notebook) to two lucky winners! Giveaway runs from Friday 9/7/12-9/15/12. Good luck!